Walk Kansas
Walk Kansas is an 8-week walking program encouraging family members, schoolmates, co-workers, friends, and neighbors to come together as a team. Participants will set goals for health and fitness. A Team Captain will recruit 5 people to make a 6-member team who will collectively walk 423 miles, the distance across Kansas. (For 2023 smaller teams or Solo teams are allowed, a team can be formed with only 4 members or you can be on your own on a special route.)
This is an exceptional opportunity to promote health and fitness to the entire family, from small children to grandparents, while building family unity. It's a great way to enjoy time together as a group or one-on-one with a child or teenager.
Walk Kansan in California
Here is Diane a Bt. Co. participant getting her WK Miles by strolling acrossed the Golden Gate. Keep walking Diane. Thanks for the pic.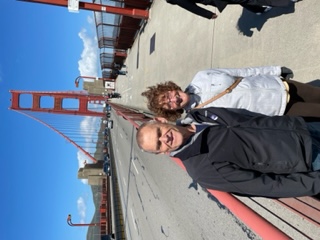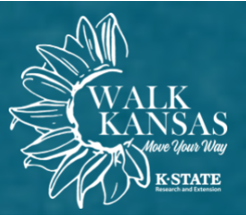 March 26 through May 20, 2023
Register now for 2023!
Registrations are completed on line for 2023.
Checks for registration fees can be mailed to or dropped off at the Extension office in your county.
Click on the logo above or the link below to start the process.
For 2023 all shirts are ordered with your completed registration & are shipped to you directly from NZone using your debit or credit card.

To order Walk Kansas Apparel use this link.
Here are the styles &
colors available soon for 2023.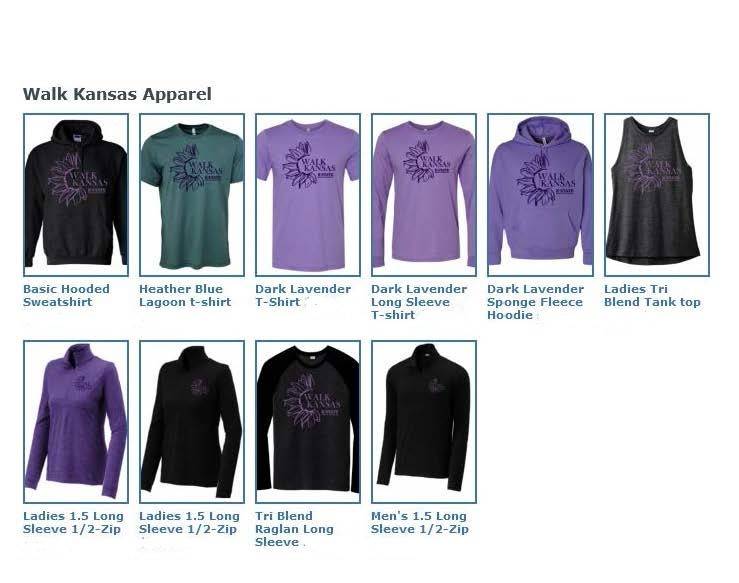 Walk Kansas Smart Phone App Directions
New for 2023!!! Android WK App!!
Watch a short clip from K-State on how to properly do a squat.
Watch a video spot from K-State on how to properly do a squat using a dumbbell.



Useful Info to keep you healthy.
Physical Activity Guidelines 2nd Edition